Some of you may have seen this (thank you Matt at
World of Matticus
for getting such a great picture of one of the E-mails I have no clue how to do that myself.) It is one of the most PROFESSIONAL and deceptive ones I have seen yet hitting right at the "non combat pet" craze.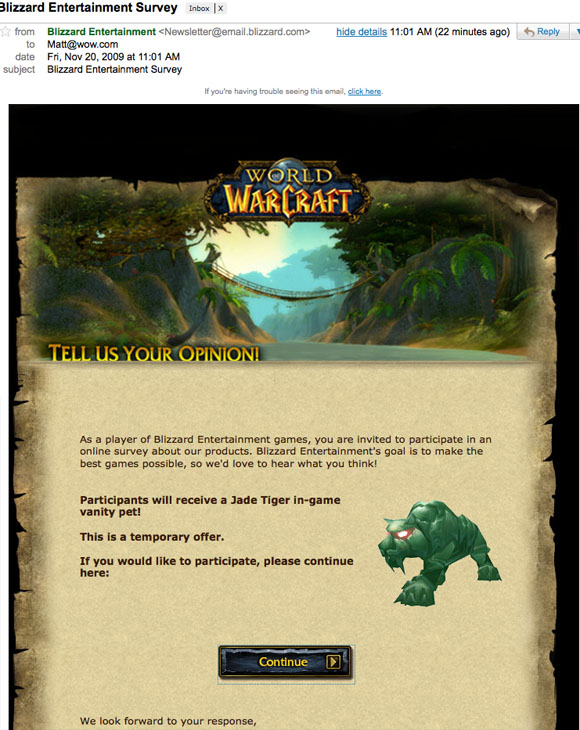 As I stated this is NOT an official Blizzard promotion it is a VERY clever and sinister scam. The e-mail will be sent to you requesting that you fill out a "survey" and then to receive your "
Jade Tiger
" you must give them your Battlenet information like was done with the
Mt. Dew Battlebots
.
There are several clues that this is NOT an official Blizzard promotion.

1. The e-mail they send it to you is usually NOT your official Blizzard registered E-mail.

2. The Jade Tiger itself is a CHINA ONLY promotion.

3. If you wade through all the links you will find that they do indeed NOT lead back to Blizzard at all but rather to another site.